The Menu
BLUE CRAB CAKES
Three house made, wild caught Maryland blue crab cakes, served over fried green tomatoes and drizzled with crawfish Cardinals sauce and grated Parmesan cheese 13.99
FRIED SHRIMP
Served with our own gin cocktail sauce 1/2 Dozen 9.99; Dozen 15.99
SHRIMP VOODOO
Gulf shrimp hand breaded & fried, tossed in our sweet n' spicy Sriracha voodoo sauce. Garnished with our spicy, house made cole slaw 13.99
NOLA STYLE BBQ SHRIMP
Fresh shrimp sautéed with butter, Worcestershire sauce & Creole spices. A NOLA classic! 1/2 Dozen 10.99; Dozen 16.99
GULF COAST PEEL & EAT SHRIMP
Served shell on, hot or chilled, with our own house made gin cocktail sauce 1/2 lb 9.99; 1 lb 17.99
ALLIGATOR SAUSAGE & SHRIMP CHEESECAKE
The ultimate savory cheesecake of shrimp, alligator sausage from Poche's in Louisiana & a blend of cream cheese & warm Gouda cheese. Served with pita bread. Addictive! 13.99
LOUISIANA FRIED ALLIGATOR
Prime, marinated alligator tail meat served with our house made tartar sauce 12.99
NAKED GATOR TACOS
Fresh alligator tail meat marinated & fried, naked. Dressed with a blend of cheeses, shredded lettuce, pico de gallo, & chipotle sour cream. House made salsa verde served on the side 13.99
CRISPY CALAMARI
Our version of this seafood classic, hand breaded & flash fried. Served with chipotle ranch & our own gin cocktail sauce 10.99
WINGS
A pound of fresh fried chicken wings with your choice of our unique Cajun tequila or honey chipotle sauce 10.99
PRINCE EDWARD ISLAND MUSSELS
Steamed in a tomato garlic white wine broth 13.99
BOILED CRAWFISH
A steaming bucket of spicy crawfish served with lemon garlic butter 18.99
---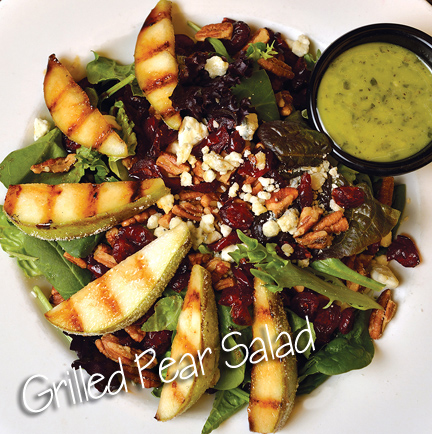 CAESAR
Romaine lettuce, croutons, Parmesan cheese & Caesar dressing. Large 7.99; Dinner 4.99
With Grilled Chicken 11.99
With Grilled Shrimp or Sautéed Crawfish 12.99
BLACKENED AHI TUNA SALAD
Fresh greens with red onion, black bean corn salsa, fresh avocado, salsa verde, fried tortilla strips, & lightly blackened ahi tuna served rare. Served with chipotle ranch 15.99
GRILLED PEAR SALAD
Fresh field greens with a grilled pear, Gorgonzola cheese, candied pecans, dried cranberries, & a sweet basil vinaigrette 11.99
JUSTA
Fresh greens with red onion, tomato & croutons, topped with a blend of cheeses. Large 8.99; Dinner 4.99
With Grilled Chicken 12.99
With Grilled Shrimp or Sautéed Crawfish 13.99
SOUP DU JOUR
Chef's Selection. Cup 3.99; Bowl 5.99
HOUSE SOUP
Crawfish Bisque. Cup 3.99; Bowl 5.99
CHOICE OF HOUSE MADE DRESSING
Remoulade, Basil Vinaigrette, Ranch Or Bleu Cheese
---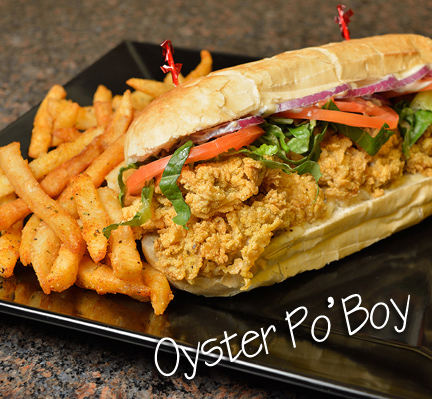 All sandwiches served with spicy Cajun fries, Garlic Parmesan fries, house made chips or spicy Cole slaw.
All of our hamburgers are 100% Certified Missouri Hereford ground beef.
LOBSTER PO' BOY
Lobster tail meat dredged in a light flour breading, flash fried, & tossed in our creamy Sriracha voodoo sauce. Served on Gambino's New Orleans bread & garnished with garlic aioli, fresh arugula, & sliced tomato 16.99
B.O.B. BURGER
One half pound of seasoned ground beef topped with Grinder sauce and your choice of American, Cheddar, Swiss or Swiss American cheese 8.99
GRINDER
A French baguette hollowed out & stuffed with sautéed minced garlic, onions, peppers, grinder sauce & one of the following:
Sautéed Gulf Oysters Market Price
Sautéed Shrimp 11.99
Grilled Chicken Breast 9.99
Our Special Recipe Andouille Sausage 9.99
PO' BOYS
Traditional NOLA sandwich on fresh baked Gambino's bread served dressed with lettuce, tomato, mayo, pickle & onion. Lobster 16.99
Fried Crawfish Tails 12.99
Fried Shrimp 12.99
Fried Oysters Market Price
MUFFULETTA
A New Orleans original! Salami, ham, cheese & olive spread on a round, seeded loaf. Served hot! Whole 18.99 (feeds 2-4); Half 11.99; Quarter 7.99
GRILLED CHICKEN
A 7 oz. all natural grain fed split chicken breast seasoned with our blend of Cajun spices & served with homemade cracked pepper mayonnaise 9.99
PAPPY'S PULLED PORK SLIDERS
Two pulled pork sliders made with Pappy's pulled pork, tossed in our sweet and tangy BBQ sauce, made with Civil Life American Brown beer and topped with our house made spicy Cajun cole slaw on a toasted slider bun 12.99
---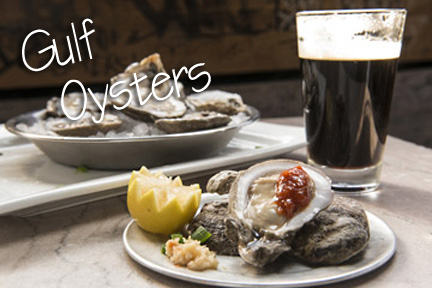 Always The Freshest & Best Available!
BLUE POINT OYSTERS
Connecticut farm raised Blue Point oysters on the half shell served liquor on with horseradish & our own gin cocktail sauce 1 dozen 22.99
GULF OYSTERS
Fresh shucked Louisiana Gulf oysters rinsed in cold salt water. Served with horseradish & our own gin cocktail sauce 1 dozen 18.99
BROADWAY SHOOTERS
Six freshly shucked oysters in a horseradish, tomato & vodka shot cup 12.99
CHAR-GRILLED OYSTERS
Six freshly shucked oysters grilled over an open flame with garlic butter, Creole spices & grated Parmesan cheese 14.99
OYSTERS NOLA
Six char-grilled oysters topped with a shrimp, spinach, & bacon cream sauce. Finished with grated Parmesan cheese 14.99
BIENVILLE
Six freshly shucked oysters topped with a spicy shrimp, Parmesan & mushroom cream sauce, then baked 14.99
ROCKEFELLER
Six freshly shucked oysters topped with the classic spinach & bacon cream sauce, then baked 14.99
FRIED OYSTERS
Select Gulf oysters hand breaded in house seasoned cornmeal and flour and served with our house made tartar or grinder sauce 12.99
OYSTERS CARDINALE
Six freshly shucked oysters topped with a rich Cajun crawfish cream sauce, then baked 14.99
OYSTER MEDLEY
A sampling of two each of our oysters Bienville, Rockefeller, & Cardinale 14.99
---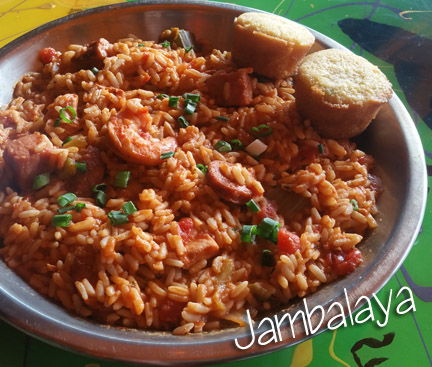 SHRIMP & GRITS
White cheddar, andouille & onion grit cake, topped with sautéed shrimp & smothered in a savory Creole cream sauce 17.99
CHICKEN AND ANDOUILLE GUMBO
Our version of this classic Cajun soup. The best in town! Cup 5.99; Entree 10.99
DENNIS' RED BEANS & RICE
A rich bean stew containing our special recipe andouille sausage & house smoked tasso 10.99
UNCLE CHARLIE'S CREOLE JAMBALAYA
A traditional Creole rice dish containing shrimp, chicken, andouille & ham 11.99
AUNT HALLIE'S CRAWFISH ÉTOUFFÉE
Our version of a classic Cajun dish featuring sautéed crawfish tail meat, garlic, onions, peppers & celery 14.99
SAMPLER PLATTER
For the undecided, includes Gumbo, Jambalaya, Red Beans & Rice & Crawfish étouffée 17.99
SNOW CRAB
One half pound of Alaskan snow crab Cajun steamed & served with a baked potato & grilled asparagus $18.99; 1/2 pound snow crab cluster $14.99 (Available after 5 PM)
BLACKENED AHI TUNA FAJITAS
Ahi tuna, blackened, sliced & served rare over Spanish peppers & onions. Served with shredded lettuce, pico de gallo, sliced avocado, salsa verde, sour cream, & warm flour tortillas. Accompanied by dirty rice 17.99
FISH TACOS
Great Lakes farm raised fried tilapia with Cajun cole slaw, pico de gallo, avocado and remoulade served with red beans & rice 12.99
CRAWFISH ENCHILADAS
Crawfish stuffed tortillas bathed in a smooth, spicy cheese sauce & topped with pico de gallo & chipotle sour cream. Served with jambalaya 14.99
CRAWFISH MAC AND CHEESE
Our soon-to-be-famous three cheese macaroni and cheese with rotel tomatoes, applewood smoked bacon and sautéed crawfish tails 14.99
CRAWFISH MONA
Crawfish & rotini noodles served in a rich, spicy butter & cream sauce. Finished with Parmesan cheese 15.99
GARLIC CREAM LINGUINI
A velvety smooth garlic cream sauce tossed with linguini & your choice of: Shrimp 14.99; Chicken 13.99; Crawfish 14.99
LOBSTER & WILD MUSHROOM PASTA
A blend of shiitake, portobello, & oyster mushrooms sautéed with lobster tail meat in butter & white wine. Seasoned with fresh garlic, crushed red pepper, & finished with Parmesan cheese 20.99
SHRIMP & WILD MUSHROOM PASTA
18.99
SHRIMP VOODOO TACOS
Flash fried shrimp tossed in our famous Voodoo sauce and topped with shredded white cheese and spicy house made Cole slaw. Served with Jambalaya and pico de gallo $15.99
CHICKEN TCHOUPITOULAS
A boneless chicken breast seasoned and sautéed with cream sauce and topped with shrimp and Tasso. Served with dirty rice and fresh green beans $17.99
---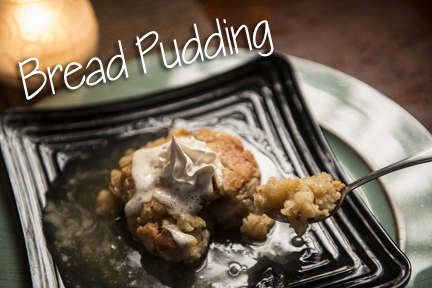 Desserts
Dessert items available, including our famous Bread Pudding!
---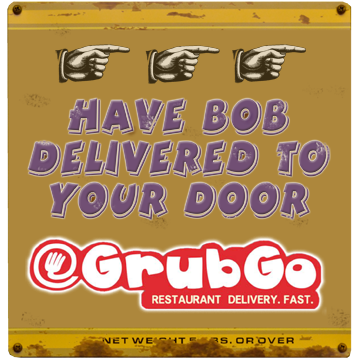 These items can be made gluten free.