Festivals & Foodie-vents
Once a month we pull out all the stops on a crazy-cool food festival featuring a one-of-a-kind specialty menu! That's two days of live music, fantastic food and BOB fun! Our regular menu is always available during festivals, so you'll never have to go without your Crawfish Enchiladas.
You'll have butter up to your ears for Crab Leg Festival; have the warm fuzzies for Comfort Food Festival; think you're in the bayou with Crawfish Festival and Boil. Why try only one when you can try all 12?! Preferred seatings are encouraged and welcome for all food festivals, so give us a call at 314-621-8811 to make yours.
Beer and wine dinners, specialty menu releases, Happy Hour events and more -- something new and fun is always rolling out at Broadway Oyster Bar, so keep us on your radar!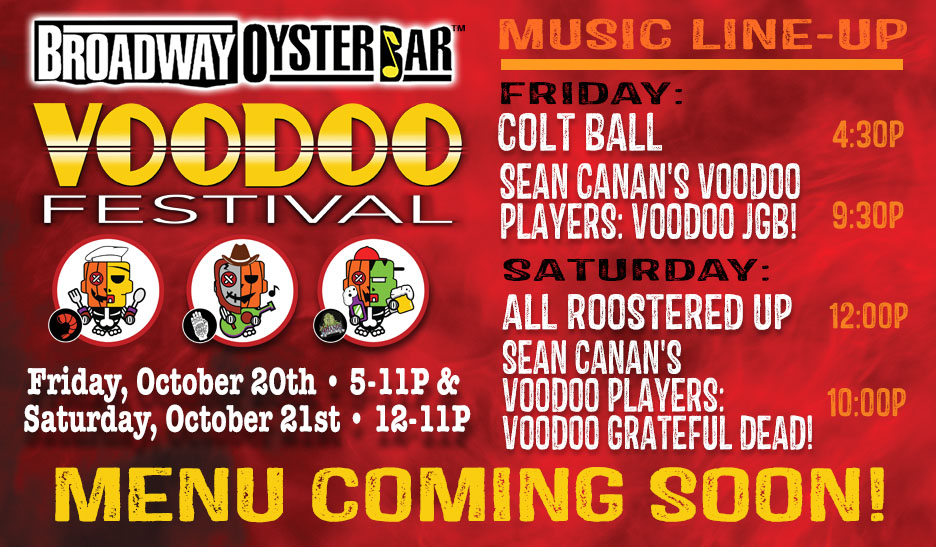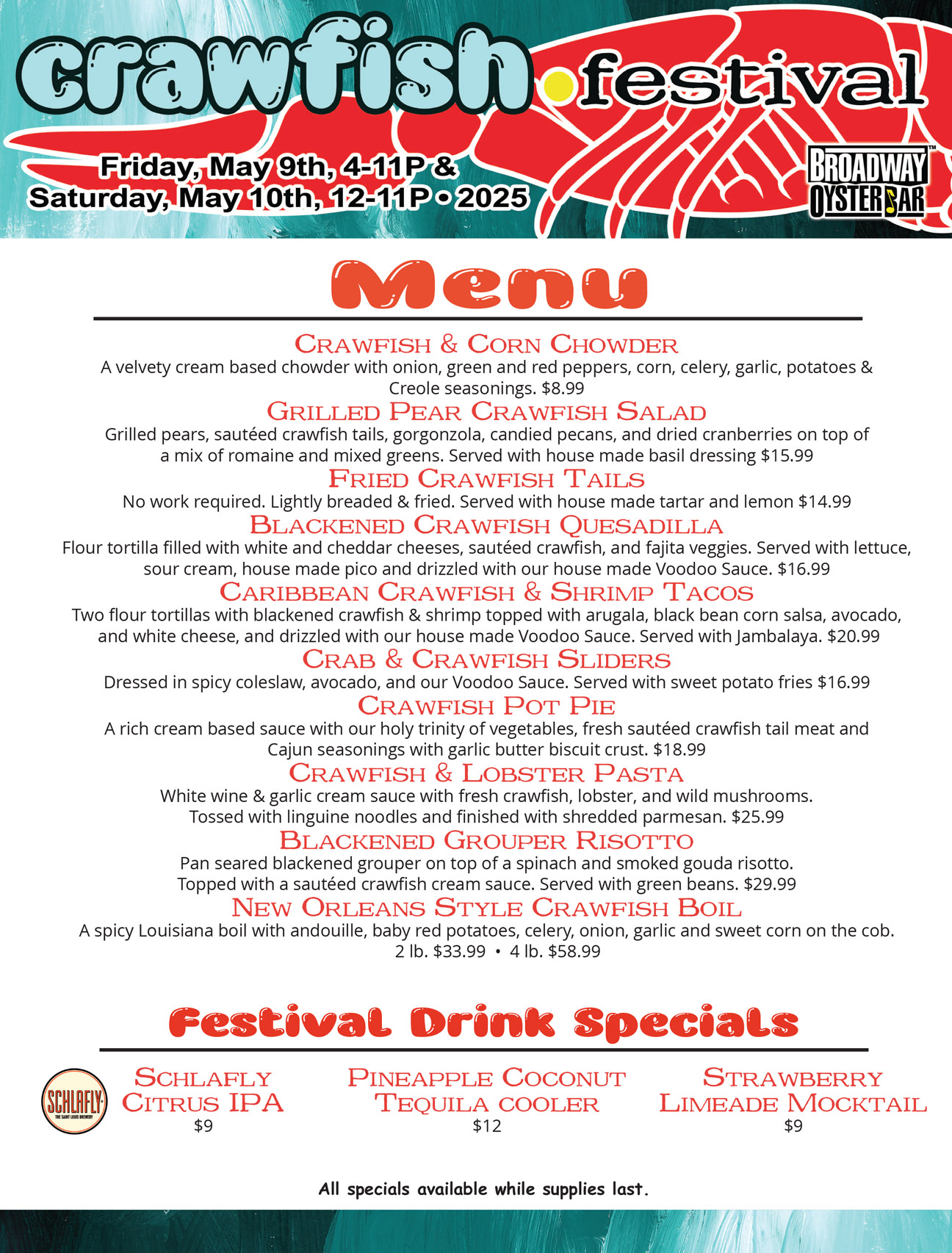 BOB's FULL MENU and the FESTIVAL MENU will also be available in the Beer Garden during Fest hours!
Friday, September 22nd, 5-10P &
Saturday, September 23rd, 12-10P
Crab Festival
Friday, October 20th, 5-10P &
Saturday, October 21st, 12-10P
Voodoo Festival
Friday, November 10th, 5-10P &
Saturday, November 11th, 12-10P
Best of BOB Festival
Friday, December 8th, 5-10P &
Saturday, December 9th, 12-10P
Comfort Food Festival